Reynolds Ash + Associates
RA+A views the architect/client relationship as a productive collaboration of people, disciplines, perspectives and ideas. Each of our highly qualified team members bring experience and expertise, strengths and viewpoints to the development process. We all share a commitment to client satisfaction. Consequently, many of our projects are with repeat clients or referrals from past clients.
How We Work
Our multidisciplinary teams create opportunities for innovation, cost savings and sustainability. Our teams consist of architects and engineers working side by side. And our integrated program management ensures that the entire project team is coordinated from beginning to end, resulting in fewer change orders and timely project delivery within budget.
Design Philosophy/Sustainability
Our focus is increasingly on sustainable design and the use of natural and alternative materials in creating effective, efficient and innovative design solutions. The firm is an advocate of the sensible use of sustainable building materials and technologies and committed to creating uniquely comfortable living, play and working spaces that place us in harmony with our neighbors, our communities and our environment. We design structures that are compatible with the natural environment, taking advantage of the natural landscape, solar orientation, and existing adjacent land features.
Experience and Expertise
RA+A relies on our team experience and expertise to deliver the most logical, efficient, and cost effective solutions possible to your project. Our team has provided similar services for projects throughout southwest Colorado, as well as numerous projects within the United States. Each of our projects is unique. The success is always dependent on good communication with the client group and facility users. Among our employees are two LEED Accredited Professionals who provides LEED consultation and documentation.
RA+A Partners | Principal Architects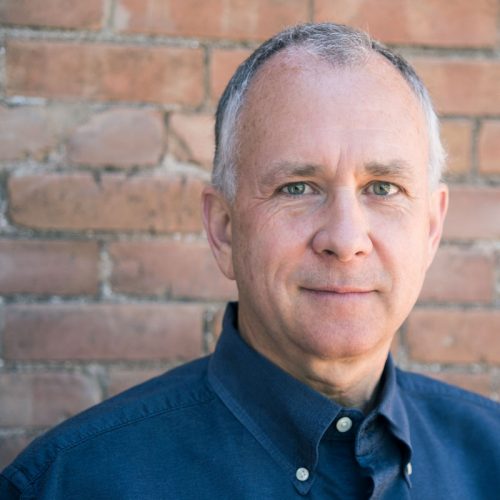 Tracy Reynolds
Tracy founded R+A in 2002 and brings experience from a wide variety of projects including historic preservation, remodels, custom residential, schools, libraries, and civic and commercial structures. Tracy is the lead designer for all of the firm's projects. He is also the principal of the firm's engineering service, overseeing all structural design and evaluations. Tracy is a licensed Architect and Structural Engineer with over 30 years experience in all facets of building design.
Brad Ash
Brad was already an essential member of the team for 10 years before becoming a partner to form the new firm, Reynolds Ash + Associates. He works closely with the client and the construction team to ensure that everything is done precisely and exquisitely. Brad's aesthetics and commitment to finding design options that turn challenges into elegant solutions makes him one of the area's top architects. Ash comes from four generations of builders and over 10 years of building experience and 6 years of project experience in the Southwest Colorado region, heading the Pagosa Springs office.
Elizabeth Boone
Elizabeth Boone joined RA+A from New York City and brings experience from a wide variety of project types including residential, hospitality, health clubs, commercial, retail, and mixed use high rise buildings. Elizabeth is a design architect involved in a range of the firm's projects. Elizabeth is a licensed Architect with over 10 years experience in all facets of building design.
REYNOLDS ASH + ASSOCIATES MERGES WITH RMBA ARCHITECTS
Reynolds Ash + Associates is excited to share the news of our merger with RMBA Architects. The company will retain the RA+A name and will operate the expanded firm out of their new office at 564 E 2nd Avenue in Durango, and their office in Pagosa Springs at 262 Pagosa Street. The two firms do share a history. Tracy Reynolds was a junior partner with RMBA (then under senior principal R. Michael Bell), from 1997, until 2002 when he started his own firm.