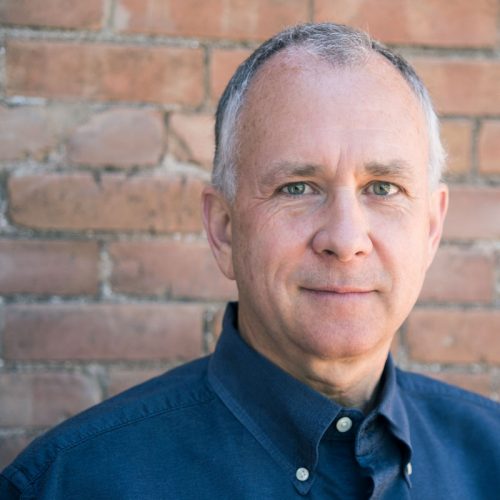 Tracy Reynolds, AIA, P.E.
Principal Architect, Structural Engineer
Tracy Reynolds founded R+A in 2002 and brings experience from a wide variety of projects including historic preservation, remodels, custom residential, schools, libraries, and civic and commercial structures. Tracy is the lead designer for all of the firm's projects. He is also the principal of the firm's engineering service, overseeing all structural design and evaluations. Tracy is a licensed Architect and Structural Engineer with over 30 years experience in all facets of building design.
Tracy relocated to Durango, Colorado in 1997, where he became a partner with a local architecture firm. In this capacity, Reynolds was lead designer and engineer of all commercial and residential projects, including Wells Fargo Bank, Pagosa Springs City Hall and Community Center, and Kendall Mountain Recreation Center in Silverton.
After founding R+A in 2002, Tracy continued his work on significant buildings in the region, including the Rivergate Lofts and Animas Surgery Center and Medical Office Building, a LEED Gold hotel for the Springs Resort in Pagosa Springs, and the new Civic Center for the City of Alamosa, including a new City Hall/Library, and a renovated Public Safety Building for the Fire and Police Departments.
As a licensed Architect and Structural Engineer, Tracy is able to look at projects holistically, and is able to quickly and efficiently solve complex project challenges in a logical, efficient, and economical manner. Tracy's experience with alternative energy systems as well as nearly every building type and construction type imaginable enables him to provide efficient analyses of alternative project solutions.
Tracy's design aesthetic always begins with looking at the project context, beginning with the immediate vicinity as well as the larger context including the community and region. The historic character of the area, as well as geological, topographic and environmental conditions, always play an important role in his design solutions.
Education
Degree of Architectural Engineering, 1984
Kansas State University
Licensure
Colorado
Arch. No.C-527
Eng. No. 32342)
Utah
Arch. No.6756964-2202
Eng. 6756964
New Mexico
Eng. No. 19204
Professional
Affiliations
Durango Home Builders Association
American Institute of Architects
A hands-on engineer/design/builder, Tracy has renovated numerous historic projects in downtown Durango, as well as developed mixed-use projects that bring vitality to their neighborhoods. When not designing and building, Tracy enjoys working on motorized preservation projects including vintage cars and motorcycles. Tracy and his wife Diana spend much of their visiting 5 daughters/step-daughters in 4 different states.